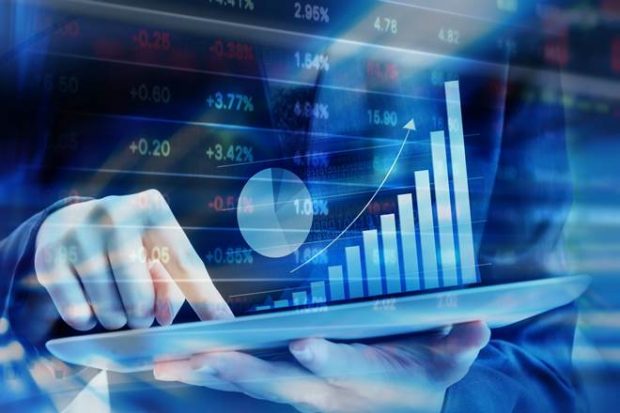 All the things you should know before raising capital through Rights Issue
Introduction
In the present Covid-19 struck economy, one can comprehend the following scenarios:
Companies in a dire need of funds to support the financial stress
Sluggish stock prices
Un-willingness of institutional investors to make investments
Fear of hostile takeovers
In such times of crisis, Promoters need to infuse funds or raise capital for the Company. This can be undertaken either by way of a Preferential Allotment of securities to selected persons or by way of offering rights shares to the existing shareholders.
Though, a preferential allotment is a comparatively less tedious and less cumbersome process, but a Rights Issue offers certain additional benefits, viz.
a Rights Issue is freely priceable,
the shares allotted under a Rights Issue are free from lock in,
the fund infusion is shared by the Promoters as well as the Public shareholders and
Exemption from the provisions of SEBI Takeover Regulations.
In addition, in a Rights Issue, there is a Renunciation benefit attached and the Management is free to offer the unsubscribed portion to whomsoever they deem fit.
Rights Issue
Rights issue is an offering of rights to the existing shareholders of a company that gives them an opportunity to buy additional shares directly from the company, generally, at a discounted price rather than buying them in the secondary market. The number of additional shares that can be bought depends on the existing holdings of the Shareholders.
Relaxations by SEBI during Covid pandemic
SEBI has also apprehended such need of rights issue by the companies during this Covid-19 pandemic and has made this option of fund raising more lucrative by way of providing various temporary relaxations to the Indian Inc., up to March 31, 2021.
The key relaxations are as follows:
For Fast Track Issues:
SEBI, inter alia, has announced following relaxations for Fast Track Rights Issues:
Eligibility requirement of Avg. mkt. cap (Public): Reduced to Rs. 100 cr. from Rs. 250 cr.
Prior period of listing reduced to 18 months from 3 years.
Prior non-compliance, if any, w.r.t composition of BOD: Reduced to 18 months from 3 years.
Condition for no audit qualification on issuer's accounts is done away with. Only the impact of audit qualifications is required to be disclosed.
All types of Rights Issues:
Minimum subscription reduced to 75% from 90% of the offer size.
Non- applicability of SEBI ICDR Regulations:
Threshold increased from issue size of Rs. 10 cr. to issue size up to of Rs. 25 cr.
For the purpose of strategizing the decision of Rights Issue, we have attempted to address the questions in the minds of Board of Directors/ Compliance Officers, as to various legal implications in a simplified way.
Frequently Asked Questions
Basics & Pricing
How is the

Issue Price determined in a Rights Issue?

In a Rights issue, the issue price is freely priceable. Board of Directors are free to decide the Issue Price.

Usually the shares are offered at discount i.e. below market price to attract and raise funds from the existing shareholders. This provides an advantage as compared to other modes of raising funds, where price is calculated on the prescribed formulae like in preferential allotment etc. 

What are the key differentiators / deciding points in types of Rights Issue available to a listed Company?

| | | | |
| --- | --- | --- | --- |
| Parameters | Small Rights Issue | Fast Track Rights Issue | Normal Rights Issue |
| Minimum Issue size | Issue Size is less than Rs. 25 Crores, (only for issue up to March 31, 2021, otherwise issue size is Rs. 10 cr.) | Issue size is more than Rs. 25 Crores | Issue Size is more than Rs. 25 Crores |
| Applicability of SEBI ICDR | N.A. | Applicable | Applicable |
| Promoter Subscription to full extent | Not Mandatory | Mandatory | Not Mandatory |
| Time Involved | Approx. 3 Months | Approx. 3 Months | Approx. 5-6 Months |
| Draft Letter of offer to be approved by | Stock Exchange(s) | Stock Exchange(s) | SEBI and Stock Exchange(s) |

What

type of Securities

can be issued under Rights Issue?

A Company can issue Equity shares or any convertible security on the rights basis to its existing Equity Shareholders. Convertible Securities includes Convertible Warrants/ Compulsory Convertible Debentures (CCD)/ Compulsory Convertible Preference Shares (CCPS), Optionally Convertible Redeemable Preference shares (OCRPS) etc. subject to the compliance of other applicable laws.

Whether shareholder's approval is required for the Rights issue?

No, shareholder's approval is not required for rights issue, however in case company is coming up with rights issue of CCPS/CCD/OCRPS, then the approval of shareholders will be required as per relevant applicable sections.

Issues related with Promoters

 How much can Promoters acquire in a Rights Issue? Can Promoters acquire more than their entitlement in the rights issue?

Promoters and the Promoter Group are entitled to acquire shares in proportion of their existing shareholding.

Further, Promoters may opt to subscribe more than their entitlement subject to the adequate prior disclosure.However, the total Promoter holding should not cross 75% of the post issue paid up capital and the additional acquisition must not result in change of Control of the Company.  

Is it mandatory for the Promoters to subscribe to their rights entitlement to the full extent? If not, then how Promoter can exercise their right to renounce?

Type of issue
Subscription by Promoter
Renouncement of Rights by Promoter
Small Rights issue
Not Mandatory
Allowed, can renounce to any person within the promoter group and also other than the promoter group.
Fast Track Rights Issue
Mandatory, Promoter group shall mandatorily subscribe to their rights entitlement to the full extent.
Allowed only to the extent of renunciation within the promoter group or for the purpose of complying with minimum public shareholding norms. 
Normal Rights issue
Not Mandatory
Allowed, Promoter can renounce to any person within the promoter group and also other than promoter group.
However, if the promoter is wilful defaulter, he can renounce only with in the promoter group.

What is the treatment of Unsubscribed portion of the Rights Issue?

The Allotment of unsubscribed portion of Rights Equity Shares is at the sole discretion of the Board of Directors and Board may at its discretion allocate the unsubscribed portion to any person who may or may not be existing shareholder of the Company and this is not be treated as a preferential allotment. In the event of over subscription, allotment shall be made within the overall size of the Issue.

Are Promoters required to infuse any minimum contribution like in IPO?

No, in rights issue there is no concept of minimum contribution. However, generally Promoters disclose and subscribe to the full extent of their entitlement.

What is impact of SEBI (SAST) Regulations, 2011 on increase in shareholding of Promoter or Promoter Group pursuant to a Rights Issue?

Subscription for Equity Shares by Promoters/ Promoter Group over and above their Rights Entitlement, if allotted, may result in an increase in their percentage shareholding, beyond the stipulated thresholds of 5%/ 25%. Any such acquisition of additional Rights Equity Shares is exempt from triggering of open offer, in terms of SEBI (SAST) Regulations subject to fulfilment of conditions mentioned therein.

Is the underwriting of Rights Issue mandatory? To how much extent the underwriting is required to be done?

No, underwriting of the rights issue is not mandatory. If underwritten, then it can be underwritten only to the extent of entitlement of shareholders other than the Promoters and Promoter group.

Can a Rights Issue, once approved be withdrawn?

A Rights Issue can be withdrawn only before the announcement of the Record Date.

What is the security deposit amount to be deposited for the Rights Issue? If the Company is listed with more than 1 Exchange, is it needed to be paid to any one Exchange or both the Exchanges?

The Issuer shall, before the opening of the subscription list, deposit with the designated stock exchange, an amount calculated @ 1% of the issue size. Such amount is refundable after the closure of the issue.
For companies listed on more than 1 Exchange, it is needed to be deposited with the designated stock exchange.

Minimum Subscription, Fund Utilization and Rights Renunciation 

What is the Minimum Subscription?

Generally minimum subscription to be received in the issue is 90% of the offer through the offer document. However, due to COVID 19 crisis, this has been temporarily revised and reduced to 75%.  

What are the restrictions with respect to utilisation of funds?

The amount raised in the Rights Issue shall be utilised for the objects mentioned in the Letter of Offer and shall be bifurcated and earmarked to specific objects. The amount for general corporate purpose shall not exceed 25% of the amount raised by the issuer.

How are Rights entitlement traded/ renounced?

Rights entitlement can be transferred/ renounced through the Stock Exchange platform. Recently, SEBI had introduced a legal framework for the same.
Summing up
Generally, Rights issue of listed public company is perceived as a cumbersome process, however, in light of the current scenario, SEBI's relaxations have made it a little smoother for Indian Inc.
We hope you will find these FAQs useful, in planning your Corporate Actions. For any discussion, please feel free to contact us: